Closing Event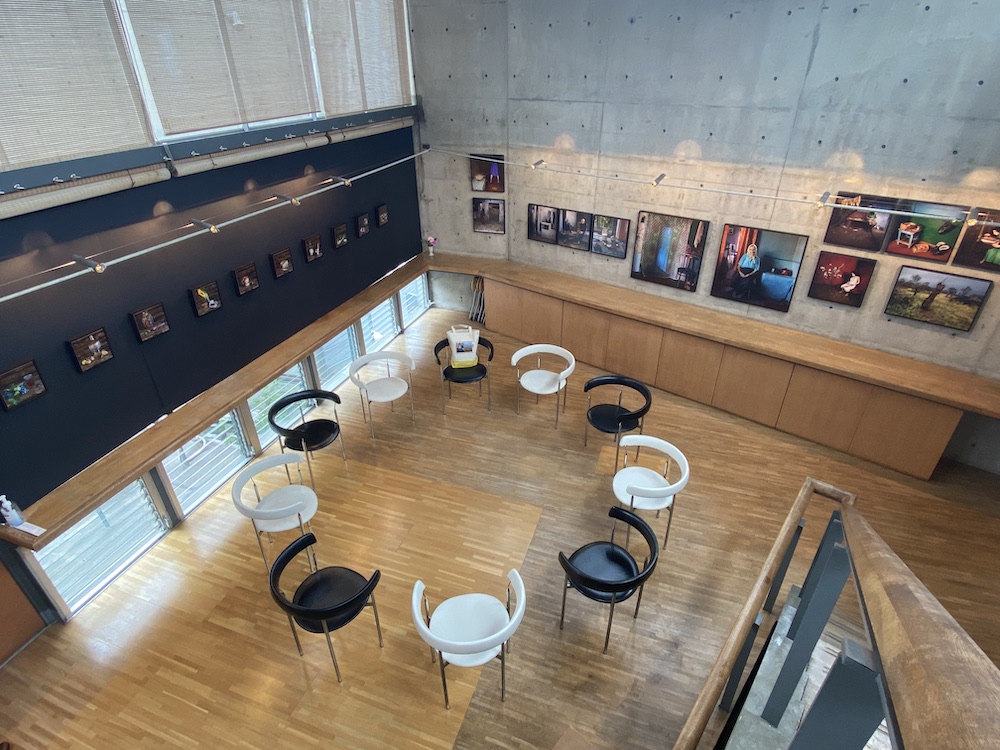 On Friday, May 27 and Saturday, May 28, the gallery will be open until 8pm!
On both days, from 6:00 to 8:00 pm, the ART-AID Exhibition Committee members will sit in chairs in the exhibition space and have a round table discussion about their thoughts and experiences in this ART-AID project.
Visitors are welcome to come and view the exhibition while listening to the "Round Table" conversation.
We hope to create a relaxed and warm atmosphere.
Date & Time
Friday, May 27, 2022 18:00 – 20:00 The 1st Night Round Table
Saturday, May 28, 2022 18:00 – 20:00 The 2nd Night Round Table
Venue
Gallery TOM
2-11-1, Shoto, Shibuya district, Tokyo, 150-0046
Inquiries
Gallery TOM
Organizer
ART-AID Executive Committee
---
Commemorating the exhibition "Dreaming of Life: With Ukraine"


Photowalk by Shinya B

"Photowalk" is an event that people who like to take pictures gather with their cameras and iPhones to walk around and take pictures.

Before the photowalk, there will be a 10-minute demonstration of the Shinya B's composition method (tricolor and/or trisection).

We will meet up at Temple University, where Shinya B belongs, and walk to Gallery TOM, where the exhibition "Dreaming of Life: With Ukraine" is currently held, taking photos as you like, and sharing them on SNS.

Everyone is welcome to participate.

Shinya B Profile: Photographer, artist, dramaturg. Born in Shimokitazawa, Tokyo. Started living in the U.S. since high school and graduated from an American graduate school at the age of 30. Established the Art Department at Temple University Japan Campus and currently teaches at the U.S.-Japan Global Campus in Sangenjaya, Tokyo. His solo exhibitions include "Things I see, do away" (1999, Gallery Art Space), "Our World" (2012, Gendai Heights), and "Afterwords, Me" (2013, Gendai Heights). He recently served as a juror and curator for the exhibitions RICOH THETA Official Photography Exhibition "Beauty is all around 2021" which travelled from Tokyo to Osaka. Since 2019, he has been teaching Adobe Photo online course.
Notes:
It will be a two-hour walk. Please wear comfortable walking clothes and equipment.
There is no charge to participate in the photo walk, but there is an admission fee to the exhibition "Dreaming of Life: With Ukraine" currently being held at Gallery TOM. (Exhibition URL: https://www.gallerytom.co.jp/)
The ART-AID Executive Committee may take photos for PR purposes on the day of the event. Please note that photos may be published in the media during and after the event.
The event may be canceled or changed due to weather or pandemic conditions.
Please ensure social distance.
Please wear masks.
Please refrain from participating in this event if you have a fever of 37.5 degrees Celsius or higher, or if you have symptoms of a cold (fever, cough, sneezing, sore throat, etc.).
Personal information collected here will not be used for any purpose other than those related to this event.
For inquiries regarding this matter, please contact: ART-AID Exhibition Committee artaidinfo@artaid.jp
---
Showa Women's University Presents


"Dreaming of Life: With Ukraine"


A Lecturer by Ukraine-born Artist Viktoria Sorochinski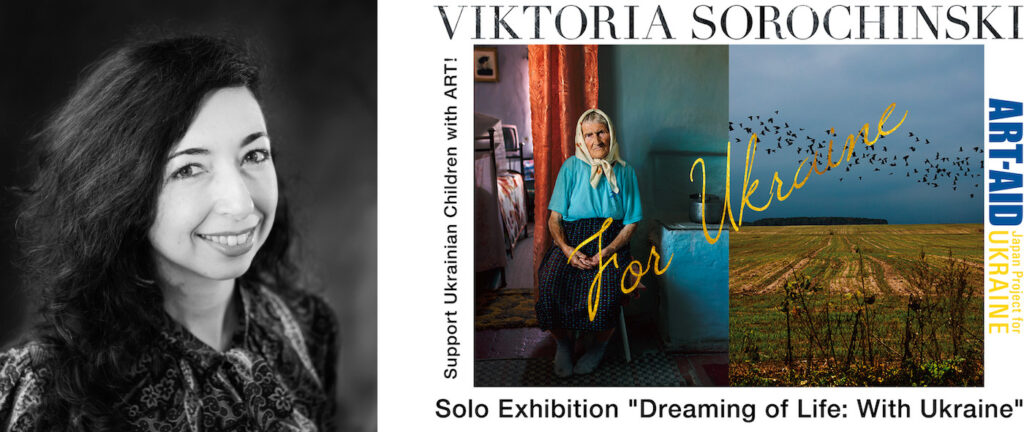 Date & Time
Friday, May 13, 2022
Door opens at 17:40
Lecture begins at 18:10 (60 min. lecture + Q&A)
You will need to walk a little from the main gate,
so please make sure to come early.
Venue
Aurora Hall, 6F, Bldg. 8, Showa Women's University
Address
Taishido 1-7-57, Setagaya-ku, Tokyo
Access
7 minutes walk from Sangenjaya Station
Lecturer
Viktoria Sorochinski
Theme
My Homeland Ukraine and the Expression of Identity through Photography
Admission
Free (Accept only the first 150 registrations)
Registration
https://bit.ly/swu0513

Language
English (with simultaneous interpretation to Japanese)
Inquiries
SWU Lecture Project, Showa Women's University
swukraine@st.swu.ac.jp
Organizer
Showa Women's University